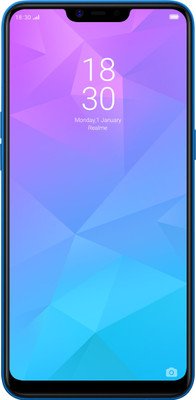 Realme 2 (Diamond Blue, 32 GB)(3 GB RAM)
A quick face scan or one simple touch on the Fingerprint Sensor and the Realme lays out your phone's content for you.
Its 15.74 cm is an indulgent treat; streaming videos or gaming are immersive on this phone. A standout feature about the Realme is its back which has a glossy finish that reflects light. Use your phone as an assistant, use it to record videos or to take pictures of everyday things that inspire you;
its 4230 mAh battery powers a long-lasting life.
Regular Price : INR 9990
To Check deals & discounts – Read More >>